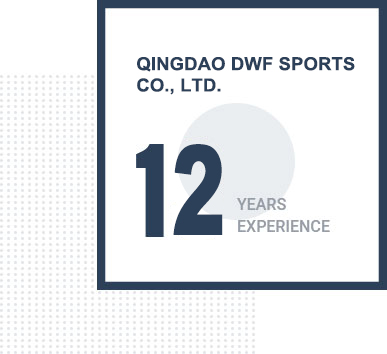 Focus on Drop Stitch Products 12 Years.
DWF Sports, the leading manufacturer of Air Tracks, Inflatable SUP, Inflatable boat.
Welcome to DWF Sports, the leading manufactuer with over 10 years experience in producing DWF(Double Wall Fabrics) sports products in China.We give solutions for a wide range of sports just like: Gymnastics, Water sports, Freestyle and other customized requests. Specialising in Air Tumbling Tracks, Inflatable SUP, Inflatable boat.All the time we continue to expand our product line, to meet the different customer needs all around the world.
Production Capacity

We are the early beginner in China to produce the drop-stitch inflatable products.-iSUP and Airtrack. 8 Years manufacturing experience, OEM Service based on our 8000 ㎡ factory and more than 200 employees. Strict quality control, big & stable OEM production capacity.

Quality Certificated and Inspection Credentials

Safety, quality, punctual delivery and customized services. Certificate of inspection according to customers request, BSCI, REACH, CE, EN-25649/EN-15649, 14P, ISO ect..

Quality Control Management

We strictly control the raw material and processed products in various design and customizable option and make it easier for your purchasing decisions from one supplier.

Our Sales Team

Know our products well, know the customers well. Our professional sales team with more than 12 years experience on servicing our customers. Quick-action sales service + Good sales means the products' engineer + Your supporter to open your new e-commerce market.